3D modely ART
The Thinker at the Mus├ęe Rodin, France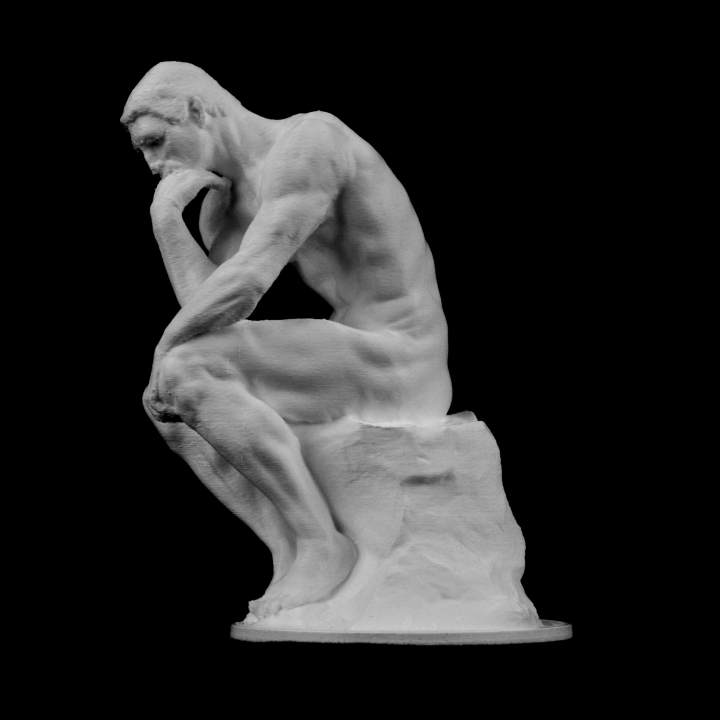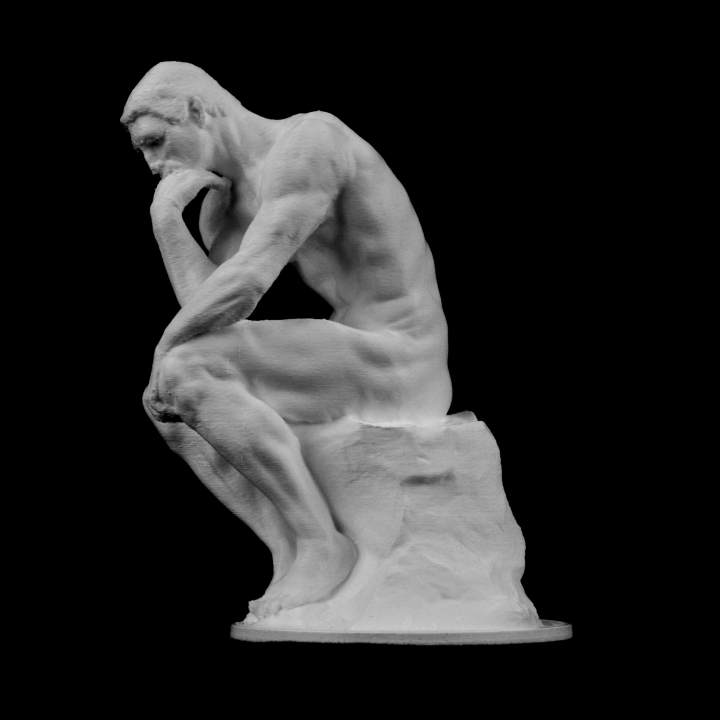 When conceived in 1880 in its original size (approx. 70 cm) as the crowning element of The Gates of Hell , seated on the tympanum, The Thinker was entitled The Poet. He represented Dante, author of the Divine Comedy which had inspired The Gates, leaning forward to observe the circles of Hell, while meditating on his work. The Thinker was therefore initially both a being with a tortured body, almost a damned soul, and a free-thinking man, determined to transcend his suffering through poetry. The pose of this figure owes much to Carpeaux's Ugolino (Left and middle, 1861) and to the seated portrait of Lorenzo de' Medici carved by Michelangelo (Right, 1526-31). Both of these sculptures can be found on the Scan The World archive.
While remaining in place on the monumental Gates of Hell, The Thinker was exhibited individually in 1888 and thus became an independent work. Enlarged in 1904, its colossal version proved even more popular: this image of a man lost in thought, but whose powerful body suggests a great capacity for action, has became one of the most celebrated sculptures ever known. Numerous casts exist worldwide, including the one now in the gardens of the Musée Rodin, a gift to the City of Paris installed outside the Panthéon in 1906, and another in the gardens of Rodin's house in Meudon, on the tomb of the sculptor and his wife.
The Thinker is a bronze sculpture by Auguste Rodin. It depicts a nude male kneeling with his chin resting on his fist as if deep in thought; this pose has become iconic in graphic representations of philosophy and represents Rodin's revolutionary style of sculpture. It is 73 inches high and can be found in La Musée Rodin in France.
n├íhodn├Ż v├Żb─Ťr model┼»