3D modely ART
The Vitruvian Man Sculpture at Belgrave Square, London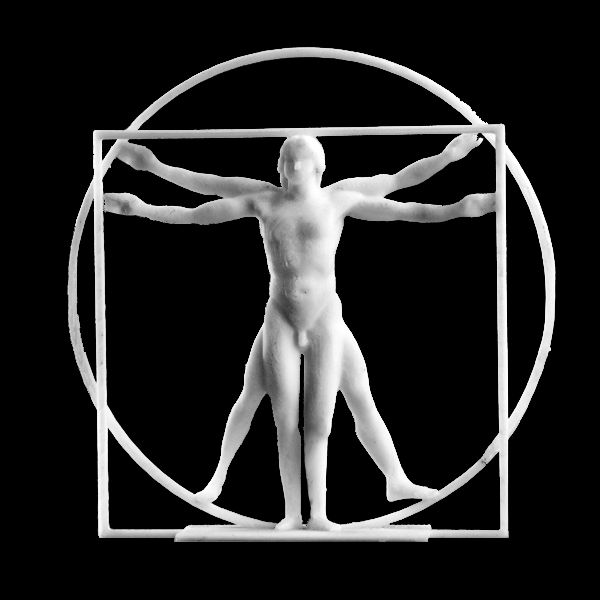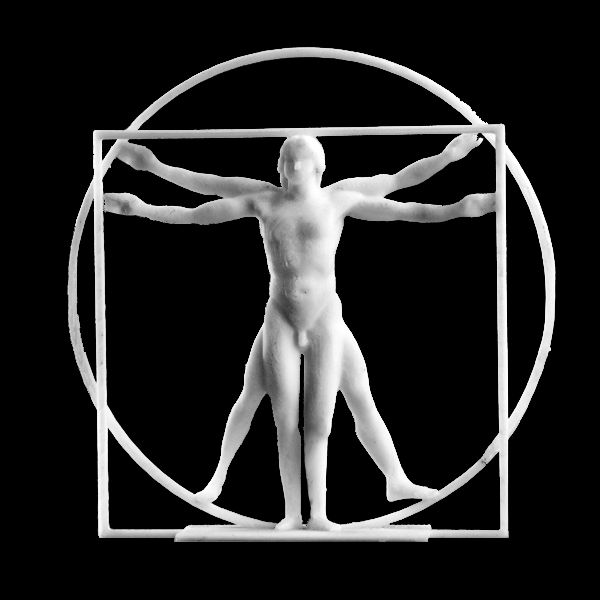 This sculpture depicts one of the most famed and celebrated oeuvres by Leonardo da Vinci, 'The Vitruvian Man' or 'Canon of Proportions'. The drawing, completed in 1487, studies the ideal proportions of the human figure through showing a male figure in two positions imposed over each other within a perfect circle. The sketch pays homage to the Roman architect Vitruvius who correlated the architecture of the human form. The drawing is so famous because of its impression it had on art, merging fine art practices with science.
The sculpture, forged out of bronze and erected in 1984, was produced by Enzo Plazotta. It stands larger than life and provides an extremely accurate representation of Da Vinci's sketch. Photographed with just under 100 images, the scan was complicated to produce because of the fine and perfect details of the architecture of the sculpture. It can be found at Belgrave Square in London.
Edit: 5/8/2014, the designers have improved the base for maximum stability.
n├íhodn├Ż v├Żb─Ťr model┼»